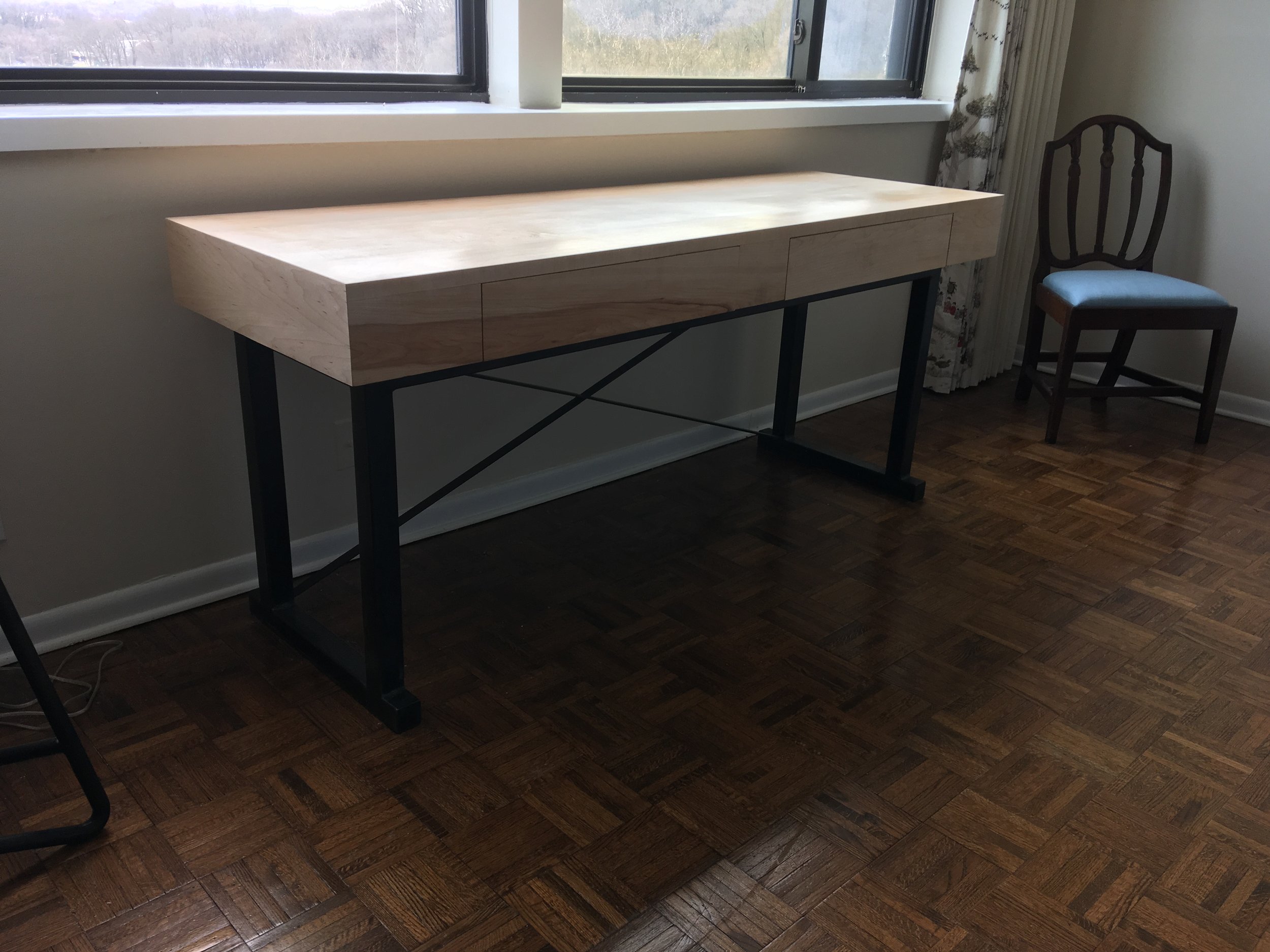 DRAPER DESK
Industrially inspired work desk with a convenient storage cabinet featuring a sliding door. Desk-top and cabinet door made of reclaimed southern long leaf pine. Frame and hardware made of blackened mild steel.
Collaborators: HUGO & HOBY
Minimalist Maple Desk
Minimalist maple desk with steel base.
Collaborators: Arrowspace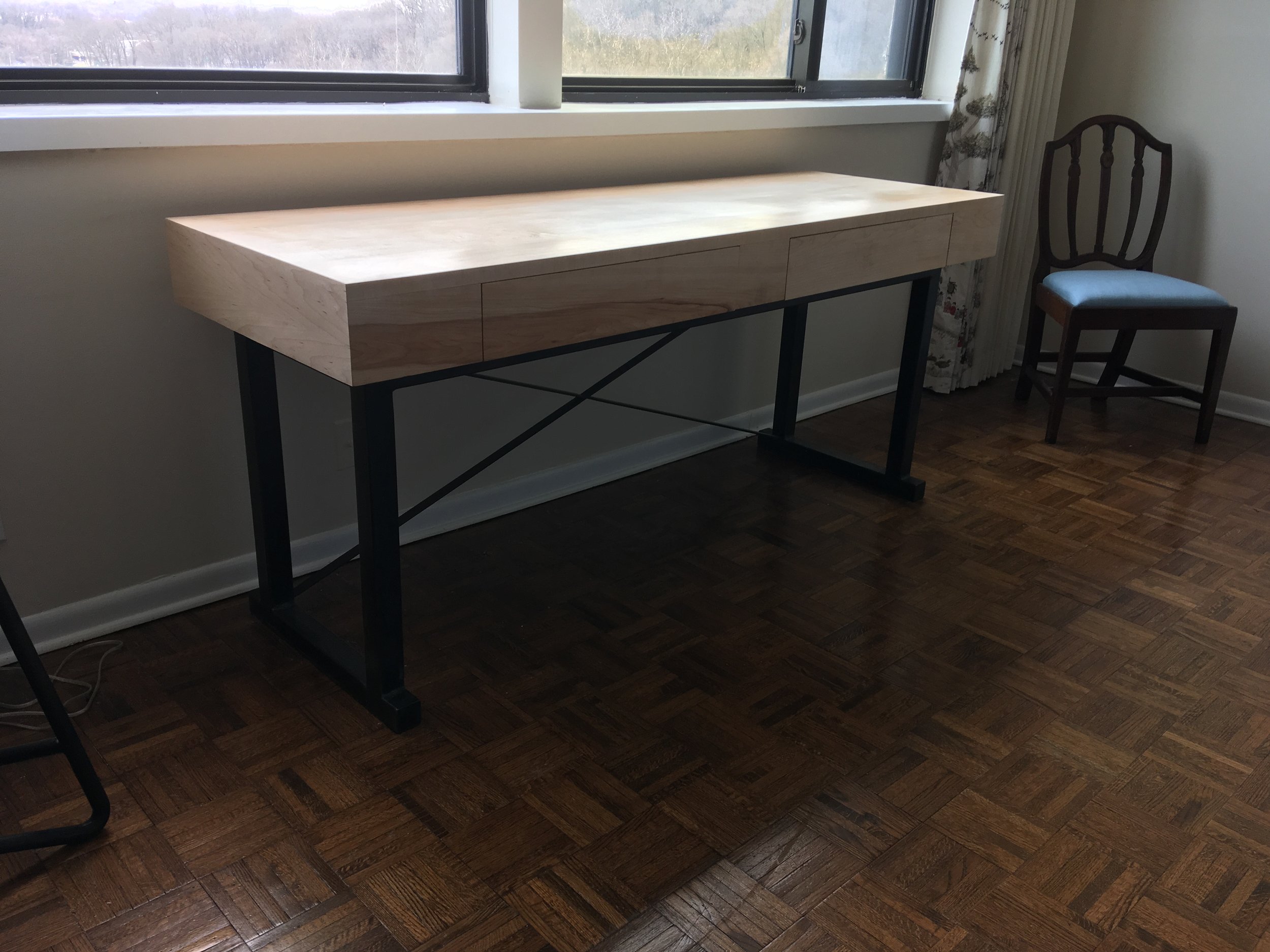 Reclaimed Wood Reception Desk
Reclaimed wood with Steel framing details. All wood is sealed for durability and steel is blackened and varnished to prevent tarnishing or rust.
FLOATING TOP RECEPTION DESK
Minimalist reception desk with floating solid-wood top. Perforated steel privacy apron.
Collaborators: Hugo & Hoby
RECLAIMED WOOD RECORDING DESK
Reclaimed wood table with blackened mild steel framing.